Historic Building
New Addition
Pet Policy
Pure Room
Maximum 3 people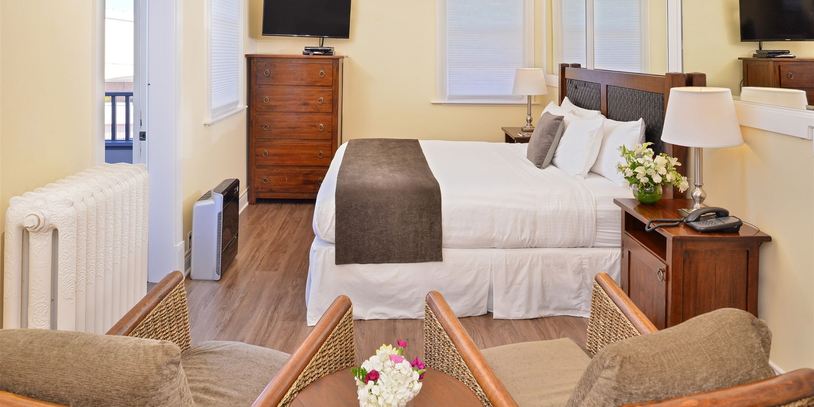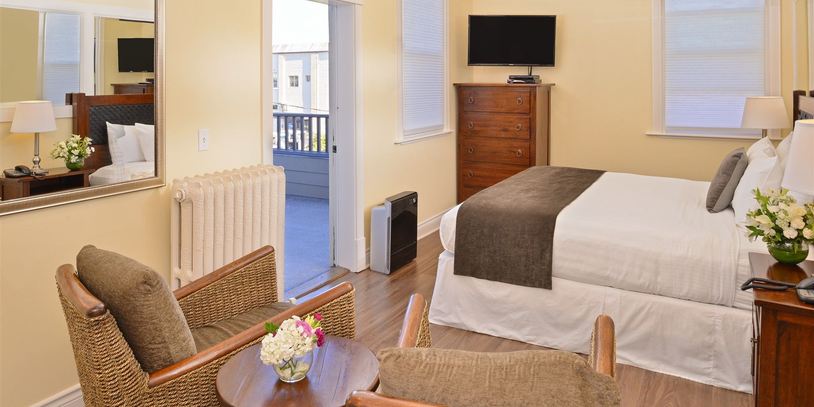 Cleansing yourself with a spa weekend? Our remarkable Pure Room is the most allergen-reduced place on the property. The room is carpet-free with an air purifier continually removing dust and allergens.
Located in the Historic building, the Pure Room is ideal for those sensitive to allergies, and boasts one of the largest balconies on site. Please note that we cannot accommodate pets in this room.
Rates are subject to change without notice. There is a 48 hour cancellation policy, except for peak dates which require 2 week's notice.
Amenities
32 Inch LCD TV
Cable Television
DVD Player
Complimentary DVDs
Desk and Chair
French Press Coffee Maker
Fresh-Ground Local and Organic Moka Joe Coffee
Mini-Refrigerator
Comfortable Plush Robes
Luxurious Linens
Down Alternative Comforter
Premium Bathroom Amenities
Radio Alarm Clock
Hair Dryer
Complimentary WiFi
No pets allowed
In House Spa
Full Service Restaurant
Meeting and Event Spaces - Up to 200 People
100% Smoke Free
Sitting Area
Balcony
© 2015 Majestic Inn & Spa, Anacortes Washington Hotel. Design:
designedge.ca