Welcome to our boutique hotel, where history meets luxury.  Enjoy views of the marina, courtyard, or downtown Commercial Street with access to a full service spa and upscale restaurant.  The Majestic Inn and Spa features 52 guest rooms ranging from standard queen to truly majestic suites.
CANCELLATION POLICY: Cancellations must be received 48 hours prior to scheduled arrival (4 PM), one night's charges may apply for failure to do so. Guests with multiple day stays who depart early from a confirmed reservation, without 24 hours notice, may be charged a $50.00 early departure fee.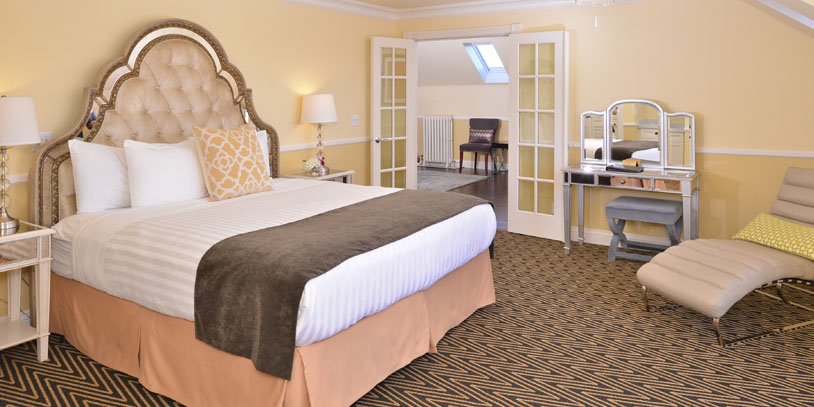 HISTORIC BUILDING
Built in 1890 as a hardware store and office building, the Majestic was reborn into a charming boutique hotel in 1990, and has undergone regular updates and renovations since.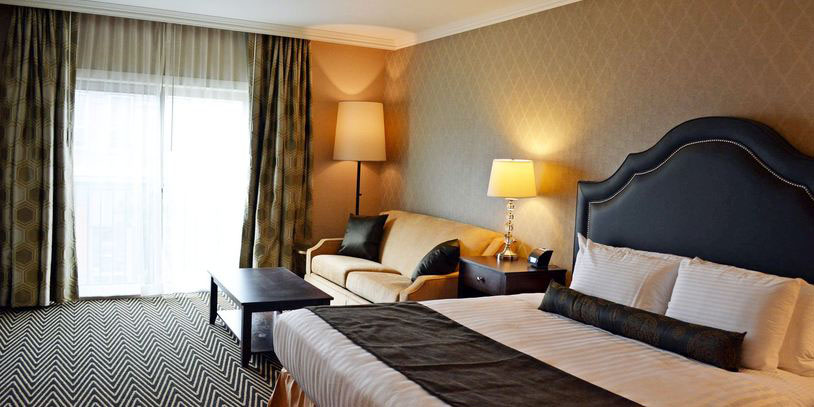 CONTEMPORARY BUILDING
The contemporary building of the Majestic Inn & Spa was completed in 2013, marrying the richness of local island history with a modern provocative aesthetic.