HISTORIC BUILDING:

Built in 1890 as a hardware store and office building, the Majestic was reborn into a charming boutique hotel in 1990, and has undergone regular updates and renovations since.
CANCELLATION POLICY: Cancellations must be received 48 hours prior to scheduled arrival (4 PM), one night's charges may apply for failure to do so. Guests with multiple day stays who depart early from a confirmed reservation, without 24 hours notice, may be charged a $50.00 early departure fee.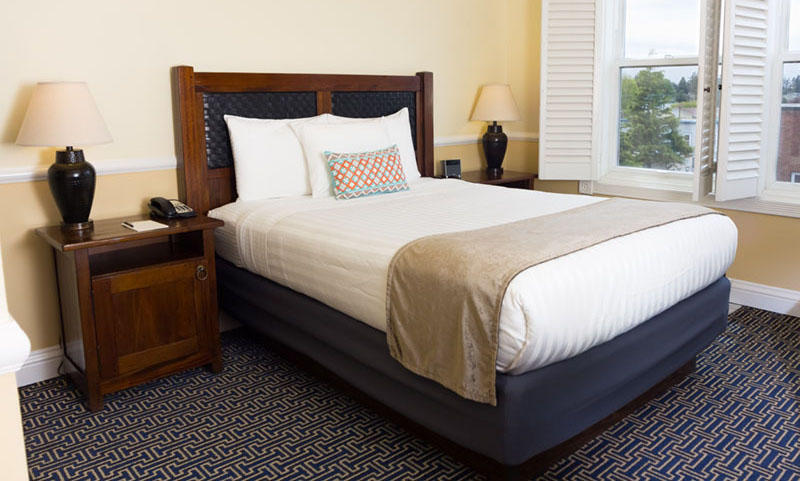 Studio Rooms
The Studio Rooms have a queen or king-sized bed and are ideal for business or leisure travelers looking for cozy comfort. Located on Commercial Avenue, our Studio Rooms feature exquisitely restored features, luxe linens, HD flatscreen TVs, and premium sound systems with docking station.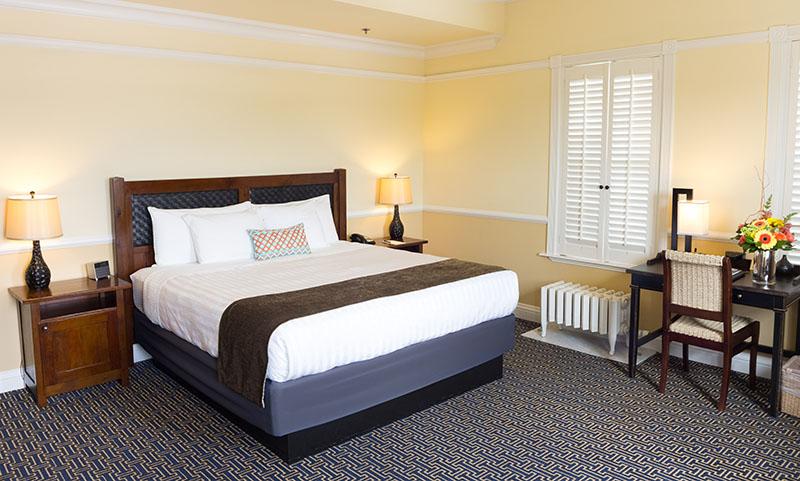 Imperial Rooms
Looking for something a little larger? Our Imperial Rooms feature a king-sized bed or two indulgently comfortable double-sized beds. Located in the historic building, these rooms provide a perfect marriage of style and practicality, and are particularly recommended for business travelers looking for a work space.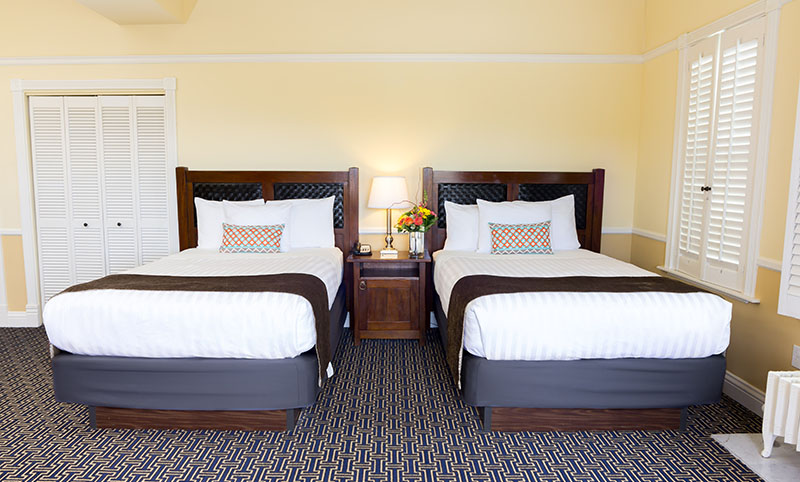 Executive Rooms
The spacious Executive Rooms feature a king bed or two double beds, a sitting area, and offer a 50-110 square foot balcony for outdoor viewing.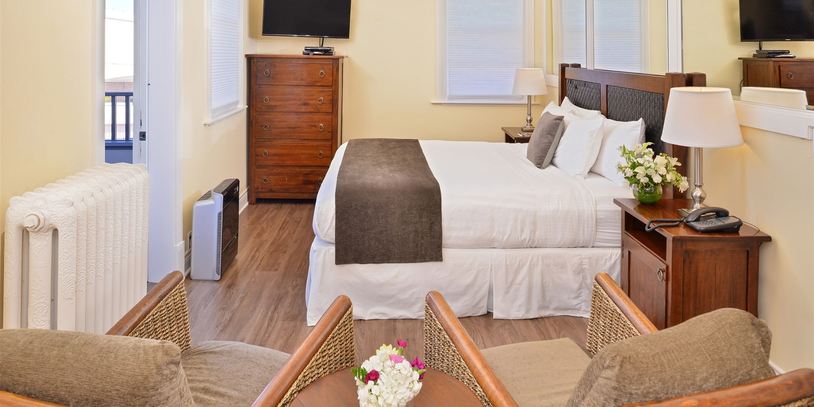 Pure Room
Cleansing yourself with a spa weekend? Our remarkable Pure Room is the most allergen-reduced place on the property. Carpet-free, an air purifier continually removes dust and allergens for the freshest air possible.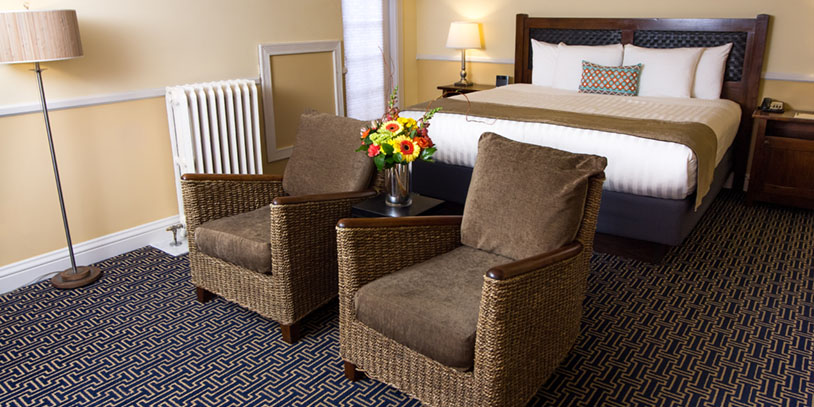 Corner View Rooms
Exclusive and inspiring, the Corner View Rooms provide a charming retreat from the world. Located on the top floor, these suites feature a pillow-top king bed, oversized balconies, indoor and outdoor sitting areas and a soaking tub.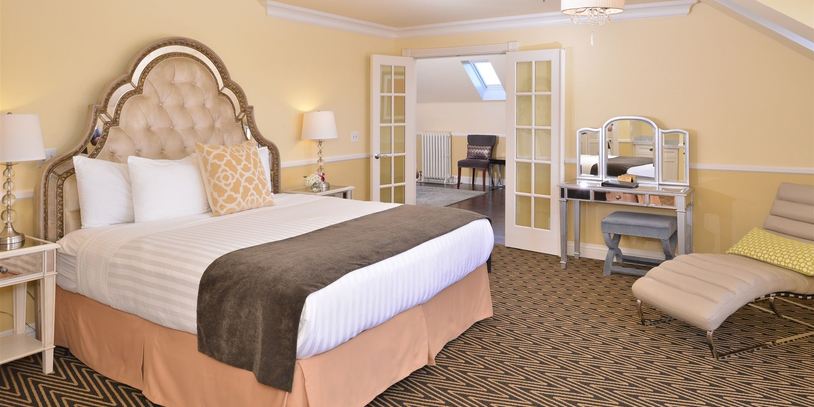 The Majestic Suite
Looking for something extra special? Often referred to as our honeymoon room, the Majestic Suite is the one-of-a-kind, lavishly appointed 720 square foot crown jewel of our property. Pamper yourself with a separate sleeping room, two-person jet tub, oversized dual balconies, second bathroom, waterfall shower and full size sofa.